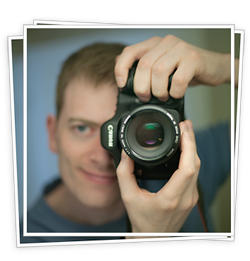 Tor Håkon Haugen, whose work title is Operations Manager, is a 38-year-old living near the town of Haugesund, Norway.
Some of his interests are:
Photography
Hiking
Cooking
Golf
Technology related stuff
He will most likely be writing about technology and photography. The last two years, however, he did write quite a few blog posts in norwegian about hiking. So you can expect a bit of everything, really.
Photography Gear:
Cameras: Canon 350D, Canon 5D, Canon 5D Mk II
Lenses: Canon 16-40mm f/4L, Canon 50mm f/1.4, Canon 100mm f/2.8 macro, Canon 200mm f/2.8L, Canon 70-200mm f/4L IS, Tamron 28-75mm f/2.8, Canon 18-55mm f/3.5-5.6
Light: Two Canon Speedlite 580EX II
Two Yongnuo RF-602 RX receivers and one Yongnuo RF-600 TX transmitter
Four Yongnuo RF605C combined transmitter/receivers
Manfrotto lightstand with white umbrella
Certifications:
Cisco Certified Network Associate (Expired)
ITIL v3 (2011) Foundation Certified
Courses:
VMware Infrastructure 3: Install and Configure
Introduction to Cisco Networking Technologies
Interconnection Cisco Network Devices
Information Technology Infrastructure Library (ITIL v3)
Querying Microsoft SQL Server 2012 (10774A)
Administering Microsoft SQL Server 2012 Databases (10775A)
Introduction to Quality Management (Teknisk Institutt – KO1)
Development of Quality Systems (Teknisk Institutt – KO2)
Improving Quality Systems (KO3)
Social Media: